The fourth wave of feminism picked up the pace with the Me Too Movement, which took the internet by storm; However, the term was first used in 2006; the movement and use of #metoo started in 2017 when an actress used the social media platform to speak against the harassment she faced. That was it. It ignited the fire among women all over the world. It was a moment that sparked the need for a sense of self-worth in women, the need to be respected and provided with protection, and their right to live life on their terms. Since then, many women have gathered the confidence to share what they went through, and one such indestructible woman is Sophia Dias.
Sophia has penned all that stayed deep in her heart for years in her autobiography, 'Bullet- Proof,' which sheds light on domestic violence, the most common form of violence experienced by women worldwide. She wrote about the darkest days of her life, going through harassment, intimidation, ridiculing, and abuse. 'I feel it is my responsibility to speak about my journey. It is never too late to make the right decision, even if a handful of women decide to come out of the abusive houses, I will feel I have played a significant role in helping women,' shared Sophia as she got emotional recalling all that left her with trauma for years.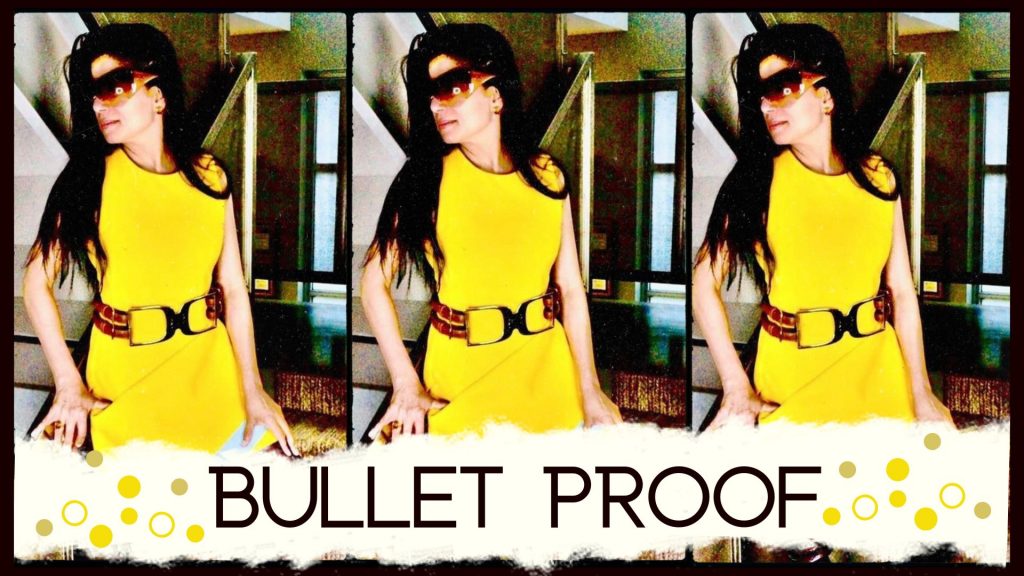 Today Sophia is known as a fashion designer who creates beautiful, stand-out pieces; the fashionist uses her experience of traveling to countries of different cultures and fashion in her work. She is also a musician, writer, and producer, recently launched a collection of 7 songs album in Jamaica in collaboration with Tuff Gong Studios; she also shares a love for cooking, which she plans to pursue, 'I have to be doing something or the other, that is just me, maybe I will come up with some of my secret recipes in future,!' Sophia jokingly said in an exchange a light hearted conversation with media. She is currently traveling across America to promote her book.
'Bullet-Proof' is a must-read book for all the women going through a rough patch in their lives, especially the ones facing difficulties of surviving in a toxic household. It has a message of hope for new beginnings and so much that life has to offer behind the walls of an abusive household which shatters their self-esteem and will to live on their terms. The book's early reviews are out, praising the journey of Sophia that she championed like a rock-solid woman.
Sophia is an active philanthropist who advocates for women's rights and the need for women protection laws and a department that efficiently caters to domestic violence survivors' emergencies. She is a regular volunteer at 'The Madonna House,' which organizes painting and cooking classes for women. Sophia has traveled to Israel to help and support the refugee children; she continues to make every difference in the society she can, an important step of the process of which is her decision to write her autobiography, 'Bullet-Proof is something very close to me, I hope it also becomes a companion for all the women looking for a way out, to archive all they have dreamt for,' Sophia concluded.
Watch the preface of Bullet-Proof' at Sophia Dias Tells all in Riveting Bullet Proof Autobiography, Click link to purchase BULLET PROOF today on Amazon!
https://www.amazon.com/Blind%C3%A9e-Preuve-Sophia-Dias/dp/B0B69N91T1/ref=sr_1_1?crid=1VISM405YS05R