In her most vulnerable moments of health battles and private emotional distress, she began to paint freely, creating her own world to express herself via colour and shape when she couldn't find the words to speak.
Following her miraculous recovery from stage-four cancer, she picked up a paintbrush and began painting, with only God as her instructor. The mother of five, Hazels Art, is a British artist who has a deep relationship with Jesus and who maintains that God has guided her on her spiritual path through her two hundred wonderous creations.
All are strong, vivid paintings that appear to be bursting off the canvas and into the room, each telling their own beautiful story with gorgeous colour and texture. Hazel's Art: She self-taught herself to paint with acrylics, oils, and a hybrid of the two. Her paintings, which range from depictions of a paradisal garden to fanciful visions straight out of a storybook that release the expression of the inner child inside, exude a genuine sense of dedication and love.
Hazels Art has transported genuine emotion and energy onto each one of her paintings, producing entire realms of colour and texture that make an impression deep within our own subconscious that allow the viewer to read into her work whatever they choose, uncovering new worlds at every turn. In no uncertain terms, art has surely become a driving passion that has revitalised her new lease on life.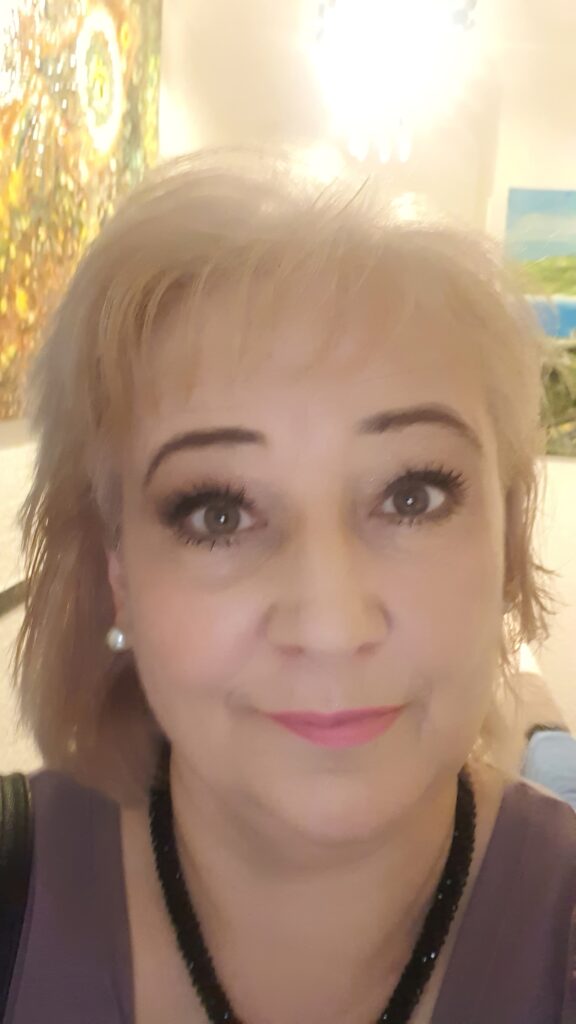 Here, you can follow the journey of this inspiring artist as well as purchase her artwork.
Hazel's Art – Fine Art America
YouTube – Hazel's Art Creations